Waterley's Guest Book
When I get to Waterley the first thing I head for is the Guest Book. I'm getting addicted to reading all the comments people leave, seeing what they have enjoyed, where they have been and their remarks about the cottage.
I thought I would share them with you :
2012
Jenny, Jayne and Sarah
The cottage is perfect and you've thought of everything, we'll be back.
Sean & Julie
Another great time. It stayed dry the whole week. Cottage lovely as usual enjoyed the countryside and the great riding at Ford Stables. Bluebird Cafe at Lymington is wonderful. Back soon. Just what we needed - a relaxing break! Thank you.
Angharad, Caitlin, Gwen & Phil
This is a lovely cottage. We enjoyed visiting Hurst Castle - if you go take a torch for exploring dark tunnels!
Mills family
Lovely stay despite the weather. Thanks very much. Would recommend the Italian for a meal it was fantastic [Il Palio near the station]
Bruley family (Northampton)
Lovely cottage, great location. Very relaxing holiday. Took the train to Poole - very easy and cheap. Loved the donkeys and their young in Brockenhurst as well as the cows and ponies.
Franklin family - Kent
Really enjoyable holiday. Good cycling on the paths around and out of the village. Fine meals in Rose and Crown, excellent day out at Beaulieu. Beautiful setting to see ponies, cattle, donkeys and the cottage is a hidden gem.
Tom, Lynne, Lewis & Rupert, Hove
Our fifth stay at Waterley and had as fantastic a time as ever. Boys now managing 10 mile cycle rides in forest. Took them to Le Blaireau last night and had a really good meal. Thank you.
Pete, Marilyn, Charlie and Harry
Lovely stay, enjoyed almost as much as the two bats living in the back bedroom! Looking forward to a return visit. Thank you.
- no trace of bats now - assume this refers to nocturnal habits of kids! :-) Ann
Howard & Margaret - Southampton
Another good week of geriatric tandem-riding. Six days - and six days of touring forest tracks. Cottage as good as ever!
Frances & Ken
Lovely few days in a lovely cottage. Home from home! Thanks Ann.
Judy & Richard - Devon
Loved the house and environs - enjoyed train to Lymington and further afield. Really enjoyed Milford on Sea and Bucklers Hard (we went 1/2 day and would have stayed longer). All A1.
Simon, Louise, Liam & Ross - Warwick
Once again what a lovely cottage. The forest is just beautiful this time of year. [October/November] It's just nice to be back in the forest and Brock. Would recommend the Snake Catcher for a bite to eat, nice friendly pub.
Lucy & Paul - Hertfordshire
Lovely house in a beautiful part of the forest. Perfect for biking and walking. We will definitely aim to return to this cottage the next time we visit the New Forest.
David, Marie & Rupert (3 months) - Bristol
Excellent location to explore the forest and access the coast. Rose & Crown near railway station v child friendly. Milford offers great coastal walk. Lymington Quay quaint but quiet. Good network of forest walks from behind Balmer Lawn. Rupert enjoyed his first holiday!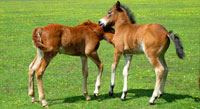 2013
Janet & Kevin
A wonderful stay with the most fantastic views. Great walks from the front door. Lounge Bar in the Foresters pub near station has a nice snug feel and does good food.
Steve, Julie, Laura & Nicky - Scarborough
A cold but dry week for our second time in this comfortable clean cottage. We were out in the forest every day spotting quite a variety of wildlife including the ponies of course! Our preferred route is past Rhinefield House Hotel onto Bolderwood continuing to Emery Down and back through Rhinefield Drive - deer in abundance and enjoyable to watch. Hope to be back soon.
Jackie, Dave, Charlotte and Stuart - Buckinghamshire
Lovely cottage, well kept and equipped. Excellent location for walks and exploring other parts of the the forest, as well as a day trip to the Isle of Wight. Had a great meal at the Rose & Crown.
Linda & Martin Page
Another lovely week in the comfortable cottage and the weather has been great. Good food at the Snake Catcher and Hobbler Inn. Some great walks from the cottage and a trip to the Isle of Wight topped our holiday off nicely.
Sean & Julie
Enjoyed our holiday again, visited Salisbury, Blue Pool, Swanage - all lovely. Great horse riding and Hatchet Pond really nice. Be back soon.
Cath, Steve, Luke & Liam
Lovely cottage, great location. Boys loved playing near the river - they were happy doing that day in day out!
Emily, Simon & Charlotte
Lovely cottage. We've had a fab week, walking and cycling (cycle hire at the station are great 2 year old loved her trailer!) Had one of the best Sunday roasts ever at the Foresters Arms, also good food and kid friendly @ the Plough Inn and the Hobbler. See you next year!
Russ, Juliet & Iona-Grace
A home from home! A beautiful cottage in one of the best locations. A caring owner who provides the personal touch. Here are a few of our recommendations:
A day trip to the Isle of Wight
Horse riding (note Forest Park Stables have closed)
Cycling
Any pub or eating place - they are all good
The New Forest Bus Tour - covers the whole forest and well worth the price
Julie, Glenn, Emma & Matthew
Another great holiday at the cottage for the 2nd time - hopefully a 3rd next year. Lots of lovely bike routes and walks in the forest - you can buy a cycle route map in NISA shop in village for £3.
Recommendations:
Heavy Horse Centre - Verwood. Fab day out for all ages - Granny couldn't get on the gokarts quick enough! Go on a Saturday - its their quietest day for a visit.
The Buttery in Brockenhurst - fab service and yummy food.
Patricia, Michael, David & Rosie - Deal
A lovely cottage in a beautiful location. Lovely walks in the forest. Great day trip to the Isle of Wight.
Sarah, Chris & Thomas (6)
A fantastic cottage, great weather, lovely trips to Bucklers Hard and Bournemouth Air Show. Plenty of use out of the bikes. See you next year!
Howard and Margaret - Southampton
Another successful week pottering about the New Forest on our tandem - this time a new one, electrically assisted for geriatrics like us!
Sean & Julie
Once again the cottage feels so homely. Meals at the Bluebird at Lymington wonderful. Weather was great and had such a relaxing time. Walk back to Christchurch from Mudeford was lovely. Back next year, can't wait. Thanks again.
Stuart, Chris & Ruth
Our 4th visit. Back next year. Spent lots of time at The Watersplash Cafe in Brock. Good atmosphere and nice staff. Visited Beaulieu. V. expensive for a day visit, but you can go twice for the price of the ticket, lots to see and do, House and Abbey good as well as the Motor Museum. Do it over 2 days. Lepe Country Park a great place.
Becky, Bill, Matthew & Alex - Ipswich
A great week - thank you. We survived the great storm (St. Judes) and had hours of fun exploring the rivers and forest. The boys highlight Paultons Park!