Waterley's Guest Book
When I get to Waterley the first thing I head for is the Guest Book. I'm getting addicted to reading all the comments people leave, seeing what they have enjoyed, where they have been and their remarks about the cottage.
I thought I would share them with you. So here we have entries for 2011:
Alison, Katherine and Rachael.
This was our second stay @ Waterley and once again it didn't fail to disappoint. We really do love it here. There is just so much to do and the cottage and its surroundings are just fantastic!! The only downside is having to go home. Thank you for a lovely and relaxing stay in the New Forest.
Dee & Jay
We knew we would be back and ... here we are again. Have loved it both times!! Thanks a lot.
Corinne, Jonathan, Cameron & Anna Blair
Great holiday. Loved the cottage and all the animals. Would recommend Legoland, Monkeyworld and New Milton Beach. Restaurants we would recommend were The Hobler, Le Blaireau and a wonderful place in Everton (just out of Lymington) called The Crown. Weather fantastic - sorry to leave. Hoping to be back!!
Tom, Lynne, Lewis & Rupert Patterson
Our 4th time at Waterley and this holiday we celebrated both a 5th and 40th birthdays! House as welcoming and comfortable as ever and no doubt we will return again.
Simon, Louise, Liam & Ross Ellis, Warwick.
What a wonderful cottage. And fantastic sunny weather, just perfect. The Forest is as lovely as ever just a great holiday. Will be back.
Melanie Harries & Douglas Mercer, Woking Surrey.
Lovely cottage, lovely place. A great base to travel all over the New Forest from Bucklers Hard, Fordingbridge, Ringwood, Burley all a short drive away. Christchurch only 14 mins on the train. Managed to see two pretty young foals on the plains and have loved seeing the Highland cows, donkeys and ponies passing the door each day. Will most probably be back. Thanks again.
Linda & Martin Page. Maidenhead, Berkshire.
Back again to this lovely cottage. Decided to use the train for a change and visited Christchurch and then walked to Highcliffe Castle and caught the train back from Hinton Admiral. Food at The Hobler was very good and the doorstep sandwiches at the Oak Inn in Bank are amazing, although you do need to get there early as it is very popular. A lovely stay, thank you.
Iris, Bill, Leanne, Glen & baby Zach. Doncaster.
A wonderful cottage - perfect for our family. A great central location and loved the ponies and cattle outside our window. Priviledged to see a foal being born. Enjoyed the meal at the Il Palio. Thanks.
Pat, Tony & daughter Belinda. Woodhall Spa, Lincs.
Food - Highly recommend The Hobler (2.5 miles past railway station). The Drift (menu in black folder) Beaulieu excellent. Very individual view of the Needles from this side at Milford on Sea is breathtaking. Loved the cottage and Brockenhurst but a Saturday to Saturday let would be better - people do work!!
Sean and Julie, Tyne & Wear
A lovely holiday yet again. Home from home. Enjoyed the countryside and riding and lots of teashops! Hope to be back next year. Very relaxing. Thanks again.
John & Wenda Rowe. Maidenhead, Berks.
Finding yet even more enjoyable walks, new to us, on this our 3rd visit to this well kept cottage.
Ellie Barran Beck. Sheffield.
I really liked the house and that there was a green across the road. Also we managed to find somewhere to make a den. I liked cycling round here. I want to come back!! Plus really sunny.
Isable Barran Bec. Sheffield
It was lovely and well looked after.
Jake Batty
A nice cottage in the centre of all you will need. Very nice.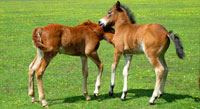 John, Levisa, Lily & Toby Brett
We really enjoyed the cycling rides. It was very nice. Lovely cottage, well kept, everything we needed. We will come back. Wonderful so clean and well appointed - gorgeous base from which to explore. We loved our holiday.
Hannah, Paul & Ella Colman
A lovely cottage and a great location. It was the perfect size for our first holiday with our baby daughter. Nice touches with the tea, coffee, bath wash etc. Thank you.
Howard & Margaret Allen. Southampton.
A good week despite violent winds the first few days. 124km of geriatric tandem riding - not a day missed! Cottage much appreciated. Good to have LIGHT! Too many cottages these days have dim lamps and black lampshades!
Celia & Cheryl
We had a very relaxing holiday, the cottage was perfect and was in a great location. We arrived to find Highland cattle and ponies on the green! We were sorry to leave and would certainly love to visit again. Thank you.
Martine & Dave. Buckinghamshire.
What a glorious week. Weather fab and a lovely little house in a beautiful part of the country. What more could you want!
Linda & Derek Gant. Margaret & Pat Myers.
Wonderful cottage, spotlessly clean and every amenity. Beautiful location, lovely animals. Good places to eat - The Hobler, The Filly & Rose & Crown - Yenz Chinese good too. Thanks from us all.
Stuart, Chris & Ruth Andrew. Northfield, Birmingham.
Our third visit. Back next year. Two great days out:
1. Isle of Wight - Osborne House. Check out ferry costs. It can be as cheap to take your car as doing train and bus. Osborne House great!
2. Bournemouth. Take the train. Cheap as chips and regular. Bus down to the seashore. Good cafe at the end of the pier. Star visit the Russell-Coates Museum, short walk from pier. Truly amazing place - good cafe to. Can't recommend too highly.
Peter, Pat Adrian & Mark
All of us had a very enjoyable week. It was very relaxing as we all lead a busy life. The facilities were excellent and I'm sure we will return again.
Mike, Gill, Jude and Evie Rainey
We all had a lovely holiday. Great location and enjoyed having the ponies, cows and donkeys go past the cottge. Thanks for a great stay.
Melissa, Simon, Huw, Owen & Beatrice Gough Rundle. Derbyshire
Our second wondeful Christmas in Waterley. Such a lovely place. Hope to see you again soon.
Jackie, Jeremy, Hannah & Catie Taylor
We had a lovely New Year here. Very nice and cosy. Loved the veiw and walks near by, just as good maybe better than before. Hope to come again.